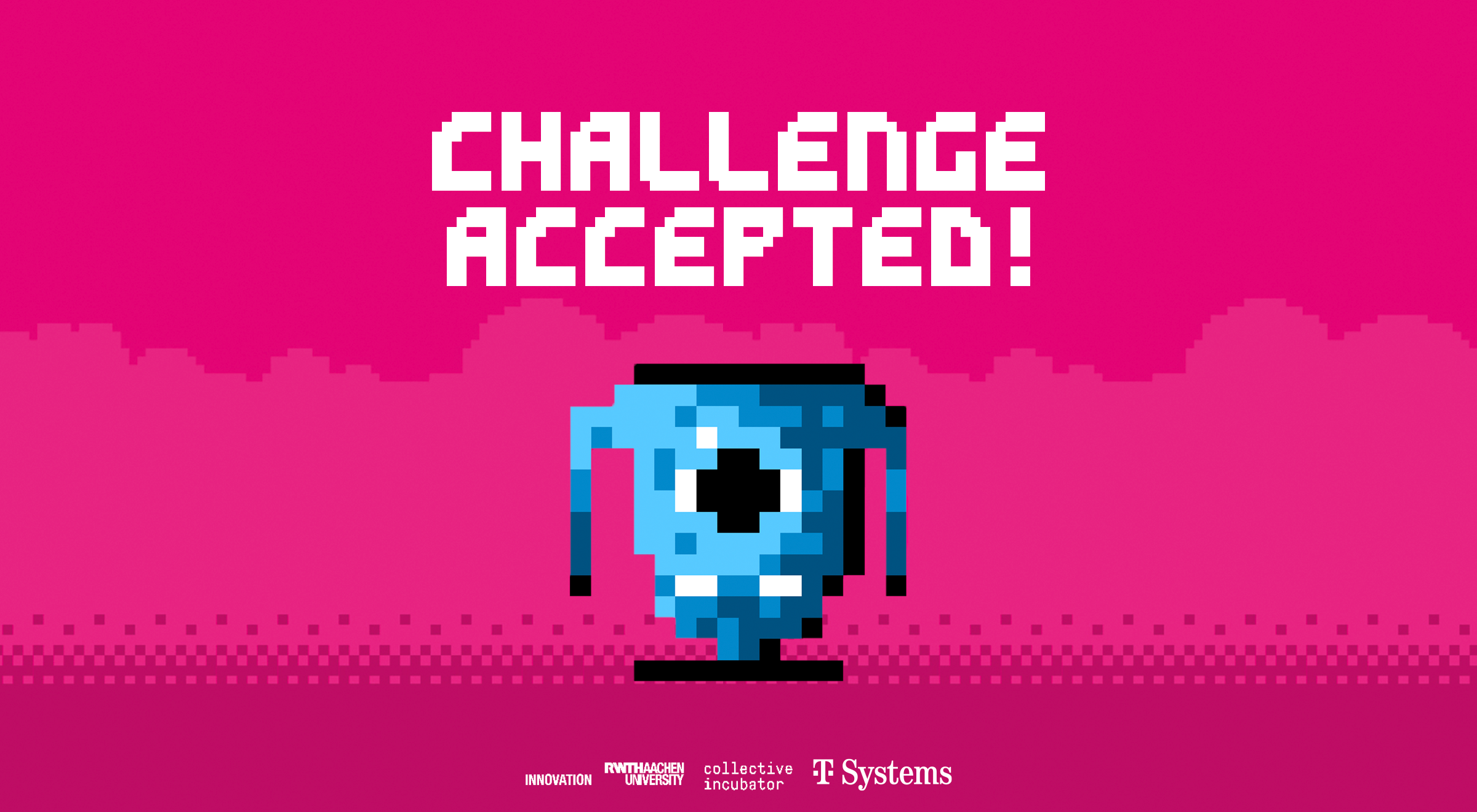 For all students from RWTH Aachen, sign up as a team of 3. To complete your sign up you need to send us your idea and why it is unique in maximum "4 slides".
Registration is open from September  15th 2023 – October 29th 2023
Our Jury 5 experts/professors from Deutsche Telekom, T-Systems and RWTH Aachen will score those team to decide on the 5 shortlisted teams based on their slides proposal.
The teams that pass the first round of review will enter the final round, where their proposals will be presented live globally.
All selected teams from the Jury will submit a business plan report with matching slides "we will only present the slides" (no more than 10 pages) to present their ideas on the competition day.
What are we looking for in your project?
1.ORIGINAL: We encourage you to think outside the box and introduce your innovative products or solutions that is not common from what already existed.
2.ACHIEVABLE: We expect your project to be practical and realistic in terms of real application.
3.ECO-FRIENDLY: We expect you to take responsibility and consider the impact that your project may have on the environment.
4.TECHNOLOGY-FOCUSED: We expect you to integrate the latest technological advancements into your project.
5.EXPANDABLE: We expect your project to have the potential for large-scale implementation.
6.DIVERSITY-CONSCIOUS: We expect you to create a project that does not exclude any specific social groups and is accessible to all potential users.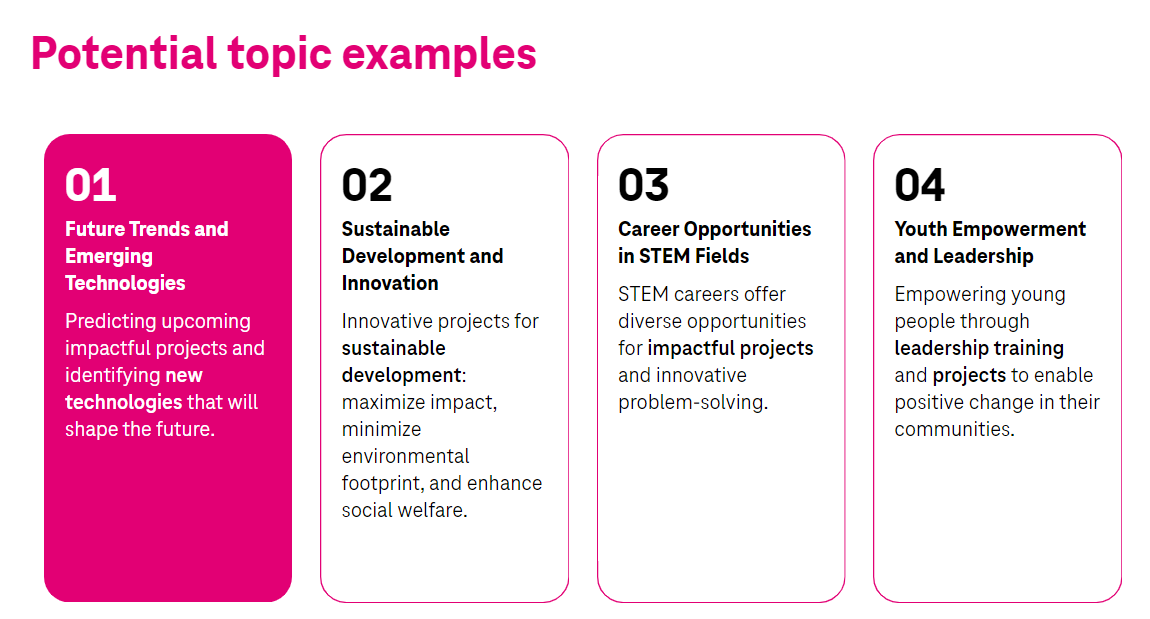 The Final prestation day will be: November 10, 2023(09:00 to 14:30) in RWTH Aachen. 
Please share you PPT with us via mail on:
chief_tomorrow_officer@t-systems.com
Your application will not be accepted unless you share your presentation with it and please name the file with your names as well.
Chief Tomorrow Officer Competition X RWTH Aachen
Registration website for Chief Tomorrow Officer Competition X RWTH Aachen
Chief Tomorrow Officerchief_tomorrow_officer@t-systems.com
Chief Tomorrow Officerchief_tomorrow_officer@t-systems.comhttps://event.telekom.com/147675
2023-10-29
2023-10-29
OfflineEventAttendanceMode
EventScheduled
Chief Tomorrow Officer Competition X RWTH AachenChief Tomorrow Officer Competition X RWTH Aachen0.00EUROnlineOnly2019-01-01T00:00:00Z
WeWorkWeWorkFriesenplatz 4 50672 Köln Germany